opening to wholeness, rooted in Christ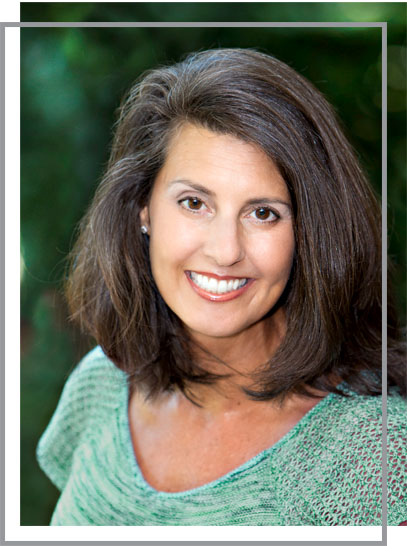 After 14 years serving in business and leadership coaching roles, Kathi was drawn to step away and open more fully to growing in Christ – with a longing to cultivate community where others grow toward greater wholeness in Christ together. She was initially mentored to grow as a spiritual companion/director by Dr. Larry Crabb. She completed a Masters in Counseling at Gordon-Conwell Theological Seminary, with in depth training in trauma recovery and healing troubled relationships. Drawn to the body's role in healing and wholeness, she became certified as a personal trainer and yoga instructor. Kathi is a Licensed Professional Counselor Associate (LPCA) in NC. She's been married for 24 years and is graced with a 10 year old son.
Kathi's passion is connecting with individuals and couples where they are – and helping them move toward experiencing greater wholeness and rest in Christ.
She offers:
counseling*
spiritual direction

A spiritual director is a companion – with experience attending to his/her own journey with Christ – listening prayerfully and deeply to your story with a focus of increasing your awareness and experience of God in your life. Fruit of this experience is a deeper, more intimate relationship with Christ.

wellness coaching
bringing these together for clients as desired. She especially loves guiding small group trainings and retreats – valuing how the Lord uses everyone present to minister to one another.
*Kathi serves as a counselor with Vine Counseling.
enriching/forming
Licensed Professional Counselor Associate (LPCA) in North Carolina
Gordon-Conwell Theological Seminary, MA Christian Counseling
School of Spiritual Direction (Dr. Larry Crabb, Christ-centered Psychologist)
Advanced School of Spiritual Direction (Dr. Larry Crabb)
The Barnabas Center Counseling Model Training
NICABM – Next Level Practitioner – advanced professional education on psychological + physical health integration
Certified Personal Trainer (CPT), International Sports Sciences Association
Registered Holy Yoga Instructor (R-HYI 225)
Certified Prepare/Enrich Facilitator – couples' relationship assessment and counseling approach
Florida State University, MS Student Development
University of Tennessee, BS Accounting
---
professional experience
Pfeiffer University, Personal Growth Counselor for Therapy Students
Carolina Sweat, Wellness Coach
Forest Hill Care & Counseling Center, Intern Counselor
Bank of America, SVP, Leadership Development Manager
Accenture, Manager, Organization Development Consulting
First Union, Human Resources Generalist
Florida State University, Assistant Director of Student Orientation
KPMG Peat Marwick, CPA
counseling &
other services
---
counseling
---
Counseling
gives you space to slow and consider your story, how you've been shaped by your experiences (recent or past) - and where you are now. This can help you see more fully - and help you discern what's next. Kathi walks with 
teens, adults
, and
couples.
She has experience helping others...
restore wholeness after trauma (recent or past, including childhood)
emerge through grief after loss
discover roots of, manage, and resolve stress, anxiety, depression
heal troubled relationships, including those impacted by betrayal, addiction, abuse
prepare for realities of marriage (pre-marital counseling)
heal, strengthen marriages
recover after affair, divorce
grow through life-stage transitions
make significant decisions
feel known in and emerge through loneliness
discover rest, fulfillment in living as a single
grieve, heal and discern path with infertility, miscarriage
adjust well as a family when adopting a child
discern well through challenges in parenting
adjust well to caring for children with developmental challenges
adjust when impacted by disability - self or family member
develop healthy relationships with food, fitness, and self image
explore spiritual questions, concerns
resolve career issues, grow through transitions
additional services
---

soul care/spiritual direction
In soul care, Kathi journeys with you - helping you cultivate a fuller awareness of yourself and God; growing your relationship with Him. This investment is valuable and often transformative for anyone who longs to grow in self awareness and more fully see what God may be up to in your story. This is also a sacred space - where you'll experience being with God in new ways. Fruit of this time often includes...
fuller understanding of what scripture reveals about God and you
seeing things you're not able to see on your own
fuller intimacy with God
fuller peace in relationships
clarity in life decisions and transitions
deeper inner rest (Matthew 11:25-30)
---
spiritual growth workshops/retreats
guide small and large groups in learning and experiencing spiritual disciplines and exploring personal spiritual growth. Customize experience based on your group's desires, needs. 
---
wellness coaching
help you create and adjust to a personalized wellness plan, considering the balance of all aspects of your life.
---
Christ-centered yoga
rooted in Christ, a gracious practice that cultivates spiritual growth + balanced physical wellness. Integrated with counseling/soul care as desired/needed.
…our inner person is being renewed day by day
2 Corinthians 4:16

I am thankful you are exploring caring for you. That's a significant step - leading to a journey that will bear fruit.