opening to wholeness, rooted in Christ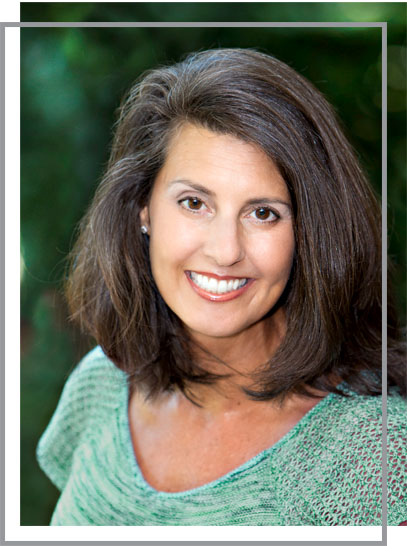 my story…
is anchored in a life-long pursuit of God's heart as revealed in scripture – and His progressive revelation of truth about Him and me.
After 14 years of corporate roles helping leaders and teams grow and navigate change, I had learned a lot. But, holding life's weight, my inner person was suffering. I received the gift to step away…and entered a long soul-forming season.
Over these years, the Father's grace through many surrendered others helped get me on a path of being renewed – caring for my whole person through…
counseling – safe place to explore my heart, uncovering what I needed help seeing
deep discipleship – progressive understanding of God's heart and what He is up to as revealed in His Word
spiritual disciplines – like silence, solitude, listening prayer, sacred reading of scripture, and spiritual direction

A spiritual director is a companion – with experience attending to his/her own journey with Christ – listening prayerfully and deeply to your story with a focus of increasing your awareness and experience of God in your life. Fruit of this experience is a deeper, more intimate relationship with Christ.

. These are means of opening to God's grace.
physical wellness – integration, strength + vitality fostered through healthy rhythms of rest, nutrition, and balanced exercise.
I often say our ministry is birthed through our story.
It can be transformative to bring these ways together to heal and grow.
We all are perfectly created and known as whole persons (Genesis 2, Psalm 139). And all afflicted by the brokenness of the Fall (Genesis 3) – often in ways we can't see.
It is possible to move toward greater wholeness from wherever you are today. To experience "being made new" (Revelation 21:5, 2 Corinthians 5:17). This is a growth journey – and is most fully experienced as you open to the right care for your whole person – mind, soul, body.
If you are in a place of hurt or confusion when it comes to Jesus, Christianity or church – or in a place of seeking or unawareness, I'd especially value the gift of walking with you. I deeply respect you and your perspective. Whether or not we explore spirituality in our work is up to you.
experiences
I've been married for 23 years and graced with a 9 year-old son.
I've also had the gift of growing in a variety of contexts – all informing what I bring to care for you as needed.
enriching/forming
Licensed Professional Counselor Associate (LPCA) in North Carolina
Gordon-Conwell Theological Seminary, MA Christian Counseling
School of Spiritual Direction (Dr. Larry Crabb, Christ-centered Psychologist)
Advanced School of Spiritual Direction (Dr. Larry Crabb)
The Barnabas Center Counseling Model Training
NICABM – Next Level Practitioner – advanced professional education on psychological + physical health integration
Certified Personal Trainer (CPT), International Sports Sciences Association
Registered Holy Yoga Instructor (R-HYI 225)
Certified Prepare/Enrich Facilitator – couples' relationship assessment and counseling approach
Florida State University, MS Student Development
University of Tennessee, BS Accounting
---
professional experience
Pfeiffer University, Personal Growth Counselor for Therapy Students
Carolina Sweat, Wellness Coach
Forest Hill Care & Counseling Center, Intern Counselor
Bank of America, SVP, Leadership Development Manager
Accenture, Manager, Organization Development Consulting
First Union, Human Resources Generalist
Florida State University, Assistant Director of Student Orientation
KPMG Peat Marwick, CPA
counseling &
other services
---
counseling
---
Counseling
gives you space to slow and consider your story, how you've been shaped by your experiences (recent or past) - and where you are now. This can help you see more fully - and help you discern what's next. Kathi walks with 
teens, adults
, and
couples
who have grown to value this space.
She has experience helping others....
restore wholeness after trauma (recent or past, including childhood)
emerge through grief after loss
discover roots of, manage, and resolve stress, anxiety, depression
heal troubled relationships, including those impacted by betrayal, addiction, abuse
prepare for realities of marriage (pre-marital counseling)
heal, strengthen marriages
recover after affair, divorce
grow through life-stage transitions
make significant decisions
feel known in and emerge through loneliness
discover rest, fulfillment in living as a single
grieve, heal and discern path with infertility, miscarriage
adjust well as a family when adopting a child
discern well through challenges in parenting
adjust well to caring for children with developmental challenges
adjust when impacted by disability - self or family member
explore spiritual questions, concerns
resolve career issues, grow through transitions
additional services
---

soul care/spiritual direction
In soul care, Kathi journeys with you - helping you cultivate a fuller awareness of yourself and God; growing your relationship with Him. This investment is valuable and often transformative for anyone who longs to grow in self awareness and more fully see what God may be up to in your story. This is also a sacred space - where you'll experience being with God in new ways. Fruit of this time often includes...
fuller understanding of what scripture reveals about God and you
seeing things you're not able to see on your own
fuller intimacy with God
fuller peace in relationships
clarity in life decisions and transitions
deeper inner rest (Matthew 11:25-30)
---
leader soul care/exploring your story
Ministry + business leaders need a confidential space to be fully real and explore your heart as persons and leaders. Your responsibility is great and you take care of others – but you may have no safe space for you. Investing in exploring your soul and story will grow your self awareness, deepen inner rest, and strengthen your clarity and vitality. This will positively impact all of your relationships, personal and professional - and directly influence how you lead. 
---
spiritual growth workshops/retreats
guide small and large groups in learning and experiencing spiritual disciplines and exploring personal spiritual growth. Customize experience based on your group's desires, needs. 
---
ministry team health/growth
help leaders/teams navigate challenges; design/facilitate experiences to cultivate growth and positive forward movement
---
wellness coaching
help you create and adjust to a personalized wellness plan, considering the balance of all aspects of your life.
---
Christ-centered yoga
rooted in Christ, a gracious practice that cultivates spiritual growth + balanced physical wellness. Integrated with counseling/soul care as desired/needed.
…our inner person is being renewed day by day
2 Corinthians 4:16

I am thankful you are exploring caring for you. That's a significant step - leading to a journey that will bear fruit.